Most traders in the Australian stock and futures market begin by using conventional bar charts to generate buy and sell signals - until they discover the power of candlestick charting. This book not only reveals the main continuation and reversal patterns in current Australian markets, but it also describes unique strategies that put these patterns into context.
Written in easy-to-understand language, these techniques are highly recommended for any traders or investors who wish to develop their technical analysis abilities and enhance their profitability.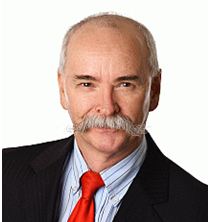 "This is without a doubt the best Australian book on candlestick charting. It brings together the work of Steve Nison and Greg Morris and shows how it is applied in the Australian market. Instead of a mind numbing array of candlestick patterns, Louise concentrates on the major patterns and formations which have provided consistent success in Australian markets.

She also details how she combines these analysis techniques with other indicators and technical approaches. This adds to the analysis of trading opportunities, and provides a means of verification. The same combination of classic candlestick charting and modern technical analysis is used to manage the trades.

The book shows when to most effectively apply candlestick analysis, and when it is less useful. This is valuable because few techniques work consistently in all market conditions. Knowing when to apply them, and when not to, gives the trader an important edge. This is a very practical book on this specialist charting technique."
- Daryl Guppy, Best-selling author on trading, www.guppytraders.com
---

"I have read a couple of books on candle charting and I found this book to be the most helpful because Louise Bedford conveys the essence of what is behind each candle pattern.
Some books on candles are really just a list of patterns, and unless you learn them all by heart, it is very confusing. However with this book I really gained a much greater understanding of what sort of market psychology is at work when you see a particular type of candle pattern.
The wonderful thing about this approach is that it makes memorising long lists of candle patterns redundant. This book is well worth the read."
- Ulla Decken
---

"When I first read this book, I was 14 years old (now 15) , and I knew nothing about how to read candlestick charts profitably or about their potential, but since reading this book, candlesticks have become one of my FAVOURITE methods of selecting stocks.

This book is simply OUTSTANDING for those setting out to learn about how to profit from candlestick charting. The book refers to a specific but common form of charts, called candlesticks, and how to read them. I'm a enthusiastic chartist, and this book will certainly appeal to anyone who is similarly enthusiastic about charts. It would be more beneficial to have a bit of background knowledge when reading this book, but even a beginner to technicals would understand the concepts of this book.

This book is incredibly well written, succinct, and lucid, highly organised and structured. It covers how to identify 1,2 and 3 candlestick patterns, support/ resistance, breakouts, gaps, some indicators, and has useful explanations of the psychology of traders, which will undoubtedly make you a better trader. The presentation is excellent,and there are ample diagrams which are very clear.

My final comment about this book, is that it is especially good to be read by an Australian reader. Why? Because the candlestick patterns covered are the ones found primarily in the Australian markets, and she uses Australian stocks as examples. Bedford does say that the same patterns repeat themselves in the same stock, and therefore it becomes useful to know that [X candlestick pattern] occurs in BHP for example. Therefore when perusing the charts, you can look out for that pattern.

I discovered this book in the bookshop, and after reading the the first 30 pages, I was immediately liked candlesticks. I later borrowed the book from the library where I finished it. However, I expect myself to soon buy it, and use and rely heavily on it as a reference book to my trading.

Candlesticks are in themselves a brilliant tool, and shine brightly among methods of identifying stocks. They are precise and accurate, and they identify trends AS IT HAPPENS; they aren't lagging indicators, and are easy to use, and used the same in any time frame. This book will show you candlesticks in their best light, and inspire to you to the potential of candlesticks!

Thankyou Louise Bedford!!!
- Heathcliffe (from www.amazon.com)
---

"I've finished the first of what will be several 'reads'. An excellent book - full of integrity and good sense.

The book is probably one that offers the greatest value to people such as myself, who have pottered for time, read a lot concerning trading, and would up with a lot of scattered ideas that need to be pulled together into a straight forward and workable operating plan. Although I've learned a lot from a number of other writers, your book has provided a very important catalyst that has resolved much of the confusion in my mind, and has laid out a path for me to follow until I have built up a greater level of experience."

- Ted Hurst, Private Trader, Hastings